5 Most Common Real-Life Emergencies to Be Prepared For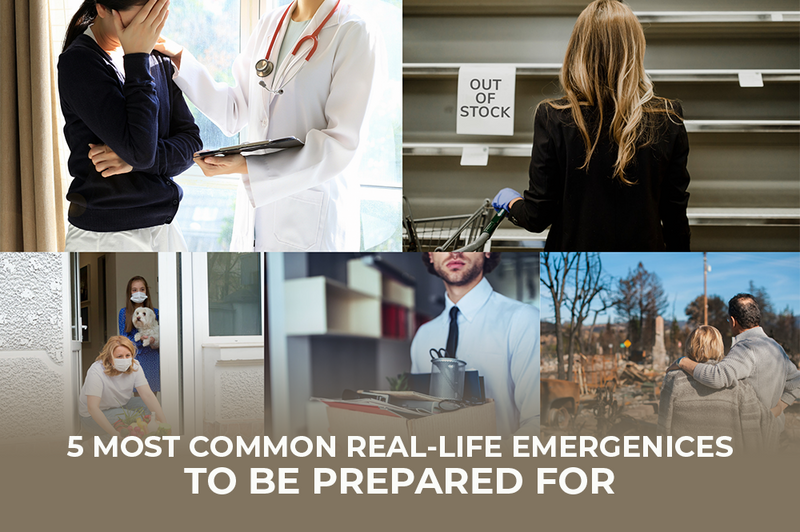 Chances are high that you probably won't ever experience a zombie apocalypse, alien invasion, or even nuclear warfare. However, there are several major life events that are much more common that could happen at any moment. It is important to be aware of these real-world "emergencies", and how to best prepare for them when they strike.  
5 Most Common Emergencies: 
1. Family Medical Emergency or Death  
Major injuries and death are just a part of life, and often happen when you least expect it. Many health complications can be avoided and prevented through a healthy, nutritious diet as well as taking necessary safety precautions. When these situations do arise, they can cause significant life changes and a serious emotional burden.  While it is not fun to think about, preparations should be made in case something serious does arise. Do you know where the nearest hospital is? Do you and your loved ones have life insurance and wills written? Do you have health insurance and understand what it covers?  
2. Pandemic/Outbreak/Epidemics 
COVID-19 has reminded us of all the implications and effects that can come from a worldwide outbreak. While pandemics cause obvious health risks, they also have strong mental, social, economic, and political impacts as well. It is important to stay up to date on trusted health and safety regulations and best practices for staying healthy, avoiding illness, and preventing the spread of harmful germs and bacteria. In times of quarantine, it is also important to be prepared with proper short and long-term storage essentials such as food, water, medicine, and other "just in case" supplies. 
3. Food/Supply Chain Shortages  
Another unforeseen effect of an emergency such as a global pandemic, can be evidently seen at any local grocery store. When any economic crisis arises, food prices can rise dramatically due to issues with the supply chain. Not only can prices become inflated, but everyday food ingredients and essentials can be low or completely out of stock from uncontrollable complications. To avoid empty shelves and rising grocery prices, it is recommended to build up an emergency food supply and stock up on bulk canned goods with long shelf life. Building up a supply of Nutristore's number 10 can freeze dried foods with locked in quality nutrition and 25-year shelf can help in times of inflated prices and empty grocery stores. 
4. Job Loss  
Due to known or unforeseen economic troubles, news of job loss can have an immediate impact on your life financially and emotionally. Finding a new job or source of income after a layoff takes three to six months on average, and sometimes even longer. Therefore, it is important to prepare with emergency food storage to cut down extra food costs when no income is coming in and also understand the different resources available to you and your family to help support you while transitioning. 
 5. Natural Disasters  
Depending on your geographical location, several different types of common natural disasters can occur each year. Those on the West Coast should be aware of potential earthquakes, wildfires, and volcanoes. Those in the Midwest and Northeast should be conscious of winter storms and tornadoes. On the East Coast, hurricanes can be common. No matter the potential disaster, it is important to have an emergency kit and develop a survival preparedness plan to protect you and your family.  
When it comes to potential life emergencies, there is no such thing as being too prepared. Planning and preparing for all of life's top 5 major life emergencies; medical injuries/family death, pandemics, food shortages, job loss, and natural disasters can be overwhelming. Building up a long-term freeze-dried emergency food supply is a perfect place to start! Start preparing today and check out our wide assortment of freeze-dried Meats, Meals, Fruits, Veggies, and Cheeses. 
Comments (1)
Please put the nutrition label info on the website where I am considering buying.
— Sarah Bottomley
August 7, 2023
---
Leave a Comment
You May Also Like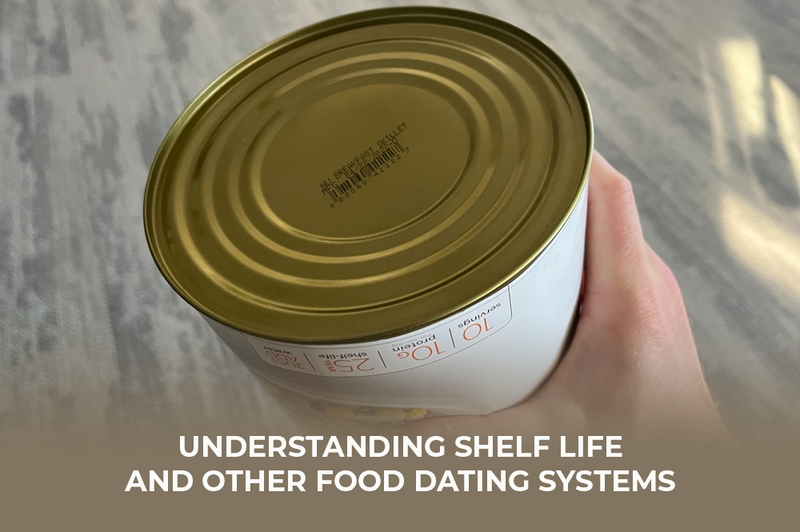 When shopping for emergency food storage, it is crucial to understand how long your food will last. It is essential to understand all the different dating systems your product m...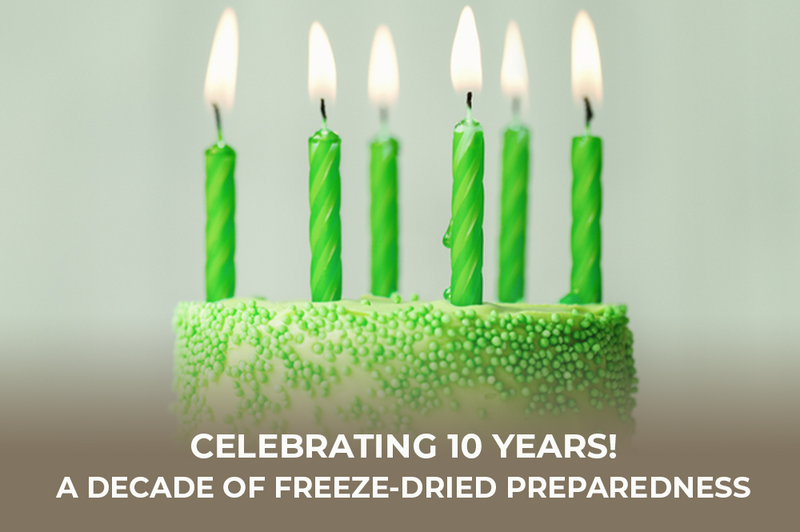 If you've been with us for the last 10 years or just joined, we are honored to have you as part of the Nutristore family! Check out our top 10 sellers from the last decade
Shop All