Fajitas in a Flash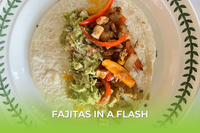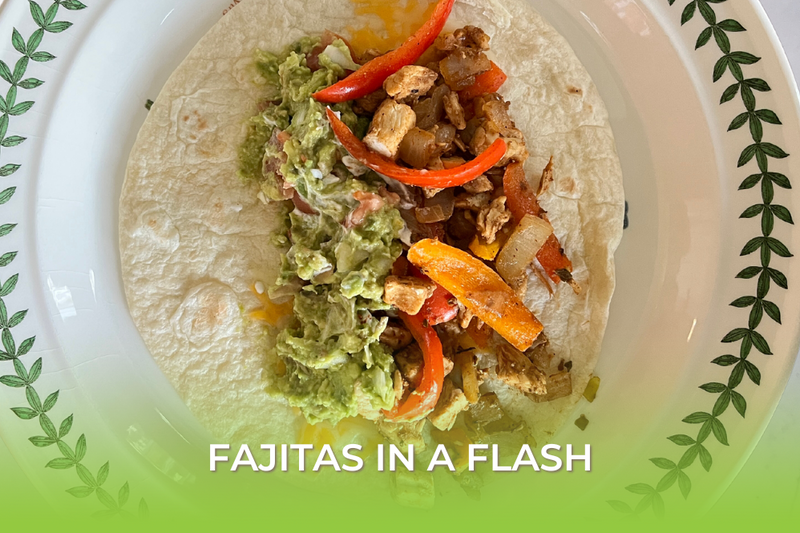 Ingredients

1 1/2 C Nutristore Freeze-Dried Grilled Chicken, rehydrated
2 tbsp Olive Oil
2 C Nutristore Freeze-Dried Cheddar Cheese, rehydrated
3 tbsp Nutristore Freeze-Dried Onions, rehydrated
3 Bell Peppers, thinly sliced

Fajita Seasoning

1/2 tbsp Chili Powder
1/2 tbsp Ground Cumin
1/2 tsp Paprika
1/2 tsp Salt
1/2 tsp Pepper

For Serving

Tortillas
Sour Cream
Avocado
Pico de Gallo

Prep Time

30 Mins

Serving Size

4
Need a quick and easy weeknight dinner? Fajitas are great for a crowd and a fun build-it-yourself meal. This recipe makes it even easier with less cutting and cooking thanks to some freeze-dried ingredient replacements. Customize your meal with your favorite toppings and enjoy!
Preparation
Rehydrate all of your freeze-dried ingredients according to package directions, drain.
Heat olive oil in a skillet on medium heat. Saute bell peppers and onions until soft.
Add chicken and fajita seasoning. Heat through. Add a splash of water if needed.
Serve on tortillas with your favorite toppings! Don't forget the cheese!
---
---
Leave a Comment
You May Also Like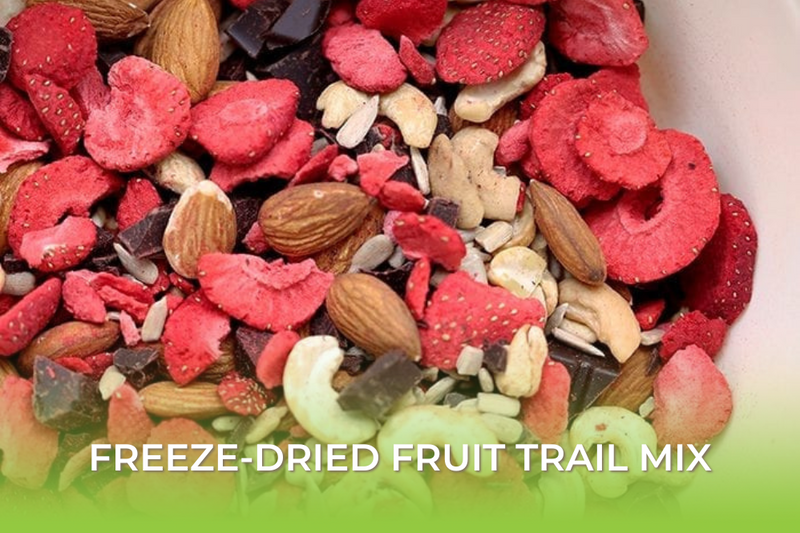 If you are a fan of snacking, look no further! These delicious trail mixes make for a perfect healthy snack at home or on-the-go.
Recipes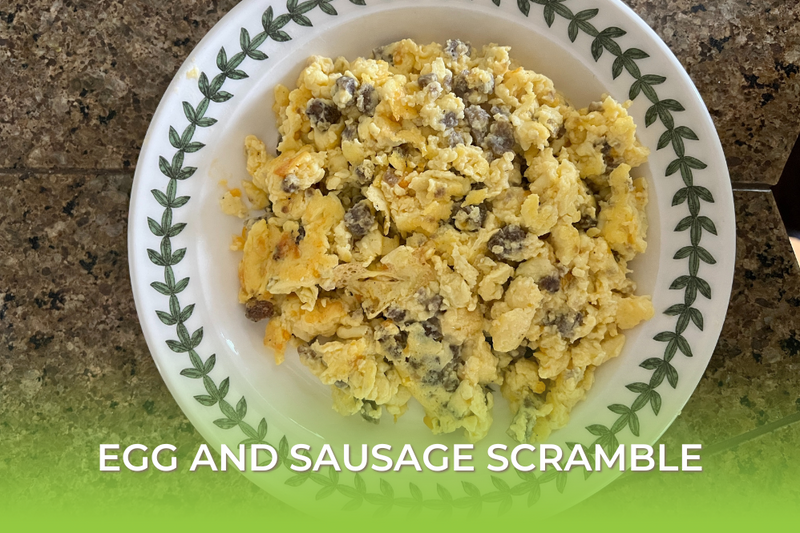 This easy egg scramble can be made entirely from Nutristore foods. It is a great way to start your day and it's loaded with protein to keep you full.
Recipes
Shop All