Egg and Sausage Scramble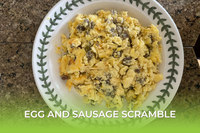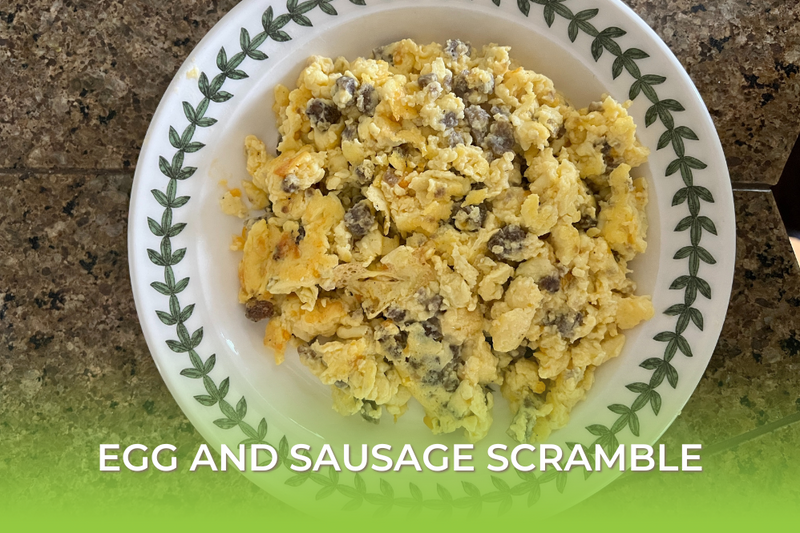 This easy egg scramble can be made entirely from Nutristore foods. It is a great way to start your day and it's loaded with protein to keep you full. It also makes for a tasty, fast and easy dinner.
Try adding Salsa for a southwest flair, or sour cream, bacon bits and avocado just because it's delicious. Or just keep it simple with eggs, sausage and cheddar cheese and enjoy! Serve in a tortilla for an easy breakfast burrito.
Preparation
Add 5 tbsp of warm water to the cheese and sausage and stir.
Add 5 tbsp of cold water to the eggs and stir.
Let both mixtures rest for 12 mins.
Combine cheese, sausage, and eggs. Season to taste with salt and pepper. Mix well.
Over medium heat, melt a little butter in a nonstick pan.
Pour in egg mixture and cook until the eggs are cooked to your preference.
Enjoy!
---
---
Leave a Comment
You May Also Like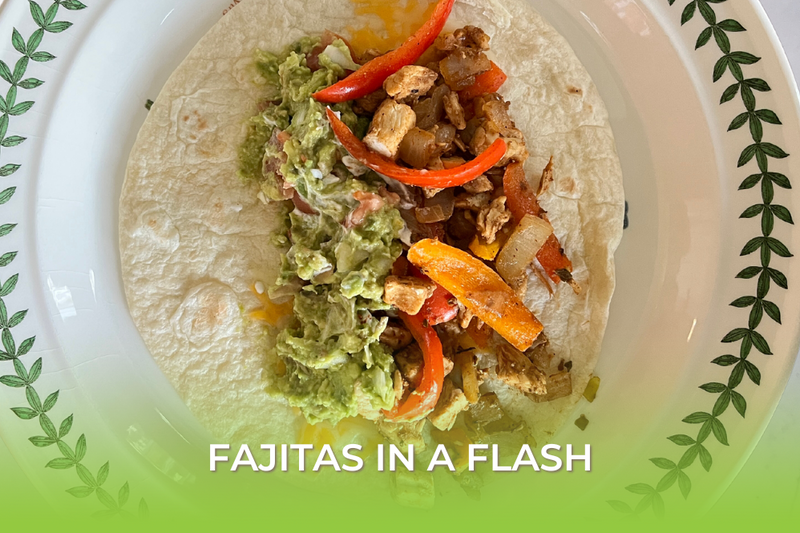 Need a quick and easy weeknight dinner? Fajitas are great for a crowd and a fun build-it-yourself meal. This recipe makes it even easier with less cutting and cooking!
Recipes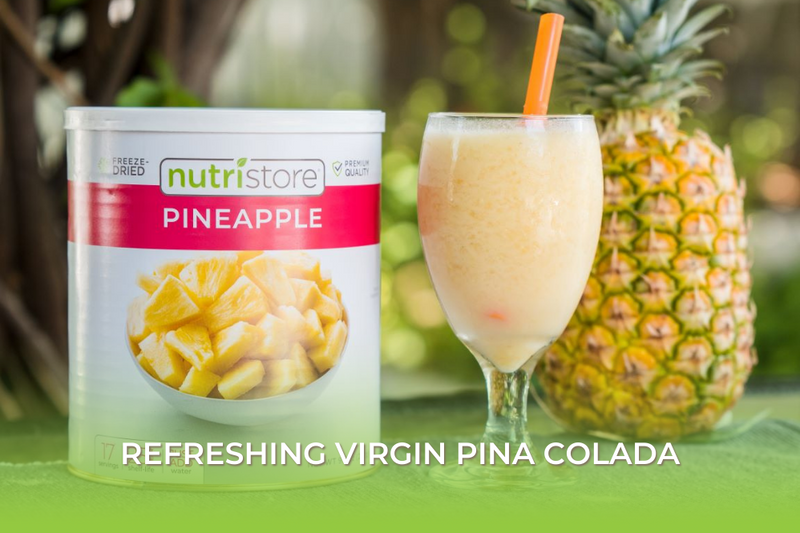 Dreaming of a tropical vacation? Sip on this Refreshing Virgin Pina Colada for a sweet treat by the poolside.
Recipes
Shop All