Freeze Dried Chicken Salad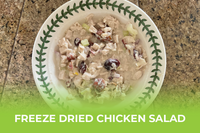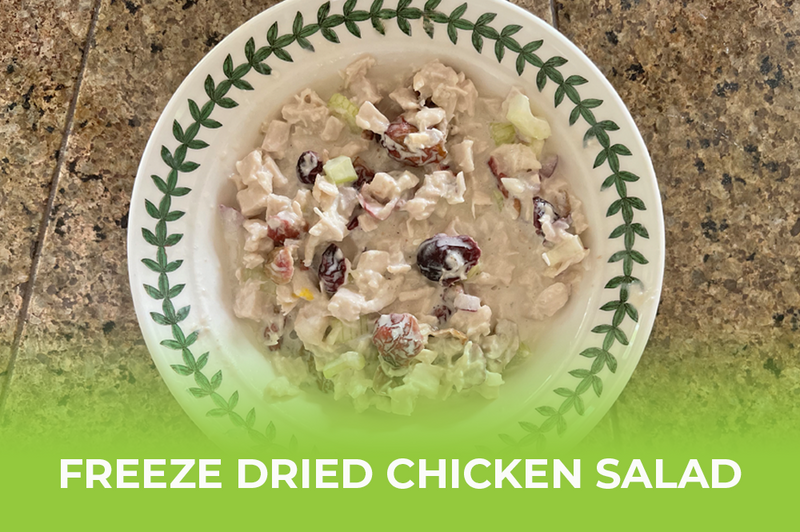 Chicken Salad is a perfect refreshing summer time meal! Great for healthy snacking, or making into a delicious sandwich. 
Ingredients

1 cup mayonnaise
1 tablespoon mustard
2 stalks celery diced
3 green onions
1 teaspoon lemon juice
Salt and pepper, to taste

Total Time

Serves
Preparation
Add 1 cup warm water to freeze dried chicken in a bowl and I cup hot water to 1 cup freeze dried grapes in another bowl. Let sit 10-20 minutes until rehydrated properly.
Dice celery and slice green and white parts of green onions. Add mayonnaise, mustard, lemon juice. 
Drain extra water from grapes, and chicken and mix everything together until it's well combined.
---
---
Leave a Comment
You May Also Like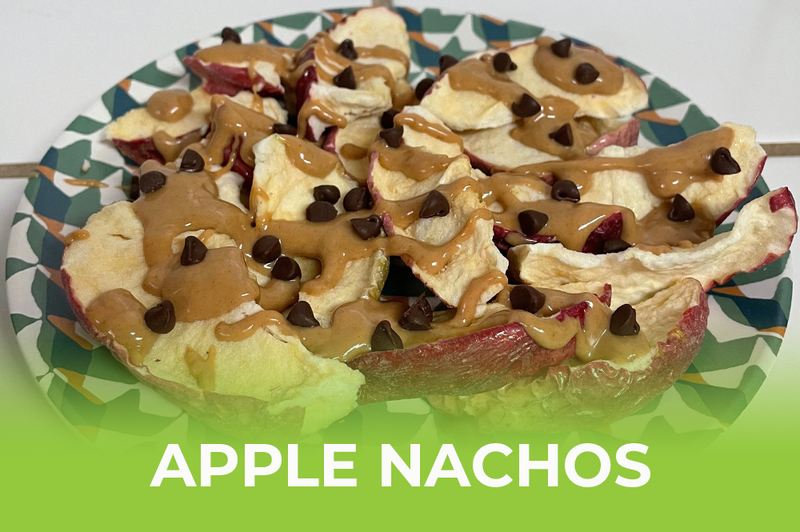 Looking for a delicious quick snack or dessert? This easy recipe is easy, ready in minutes, and perfect for all ages! 
Recipes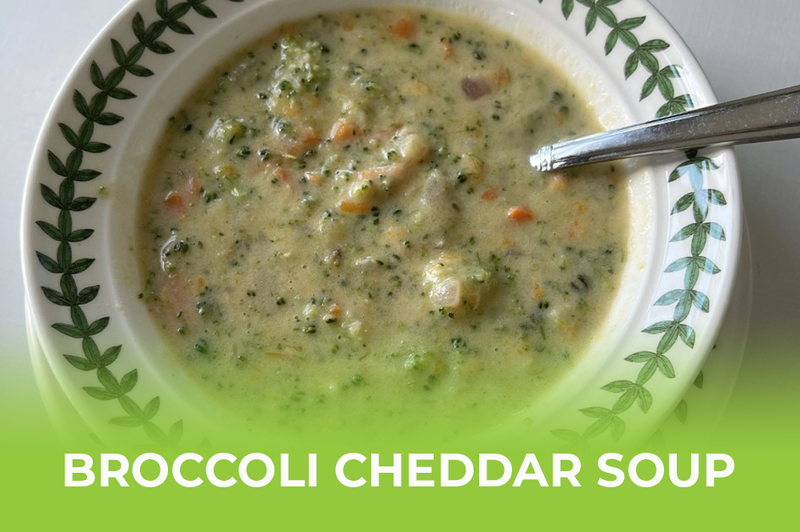 This creamy soup is a perfect way to use your freeze dried broccoli, onions, and cheddar and makes for a delicious at-home comfort meal. Serve with some crusty bread and extra c...
Recipes
Shop All