Introducing the Nutristore Brand Ambassador Program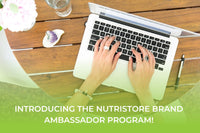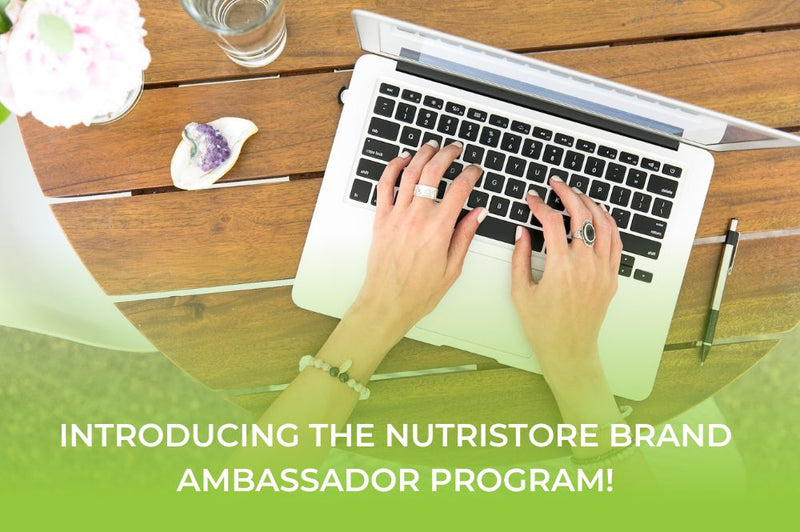 We are so excited to introduce you to our new program, the Nutristore Brand Ambassador Program! Here at Nutristore, we know that it can be hard to figure out which brand of freeze-dried food is best for you. Our ambassadors are here to help! They help develop recipes, blogs and other content featuring all kinds of Nutristore products. They also provide amazing tips and valuable feedback for their audiences! 
Officially launched this year, 2022, we hope that the Nutristore Brand Ambassadors program will provide valuable experience to those who don't like to walk in blind to a new product or brand. We encourage our ambassador team to be honest about the content they make and love that they're just as passionate about freeze-dried food and emergency preparedness as we are.  
Our mission has always been to provide the best tasting and most versatile freeze-dried food on the market. We hope that the launch of this team of amazing individuals will help bring more transparency to how we're accomplishing that goal. So, without further ado... 
Meet our Nutristore Brand Ambassador's!  
I'm a mom to five and grandma to three. I enjoy writing, reading, movies, traveling, and making memories with family and friends. I love providing a place for family to feel safe, loved, and cared for. I have always had an interest in healthy food and the safety net of having convenient food storage readily available at home. Nutristore helps me with convenient, long lasting food storage. I enjoy reviewing their products and coming up with easy, tasty recipes with their nutritious food options.
Donna, TX | Instagram | Facebook 
After working as a hairdresser for 26 years I was able to quit and start a new passion. I have a new purpose in helping others become prepared for what may come. I was very impressed with Nutristore's products, and company from the get-go. I want to share high-quality long-term food storage options with others! 
Meaghan, ID 
I'm a stay-at-home parent of two, and I help my parents who live close by me. I graduated with my bachelor's from The University of Manchester in England, which was a lifelong dream of mine. I currently teach my girls at home and am responsible for the health and well-being of my family, which is why I like Nutristore! I would like to let my friends and family and neighbors know about this great option for storing food in case of natural disaster, budget issues, etc. I like hot yoga, listening to audiobooks, and spending time with my family. 
Morgan, TX | Instagram | Website | YouTube 
I have been a preparedness, survival and homesteading expert for the past 15 years. I'm a wife and mother with two daughters and two rescue pups. We have lived off grid in AZ, AK and have traveled full time in an RV. We currently live in the suburbs. Being prepared for emergencies and disasters increases confidence and reduces fear. Some people take it to the extreme, like Doomsday Preppers, but really, most people just want to be prepared for basic things. I truly enjoy Nutristore's products. It's also well priced, especially compared to the competition. Also, everyone I've connected with at Nutristore has been awesome. A triple win! 
Veronica, TN | Instagram 
I am a suburban homesteader, mom of three boys. I've been prepping for over a decade and passionate about teaching others homemaking and preparedness skills! I absolutely LOVE that Nutristore has single ingredient long term and shelf stable items that allow one to make TRULY nutritious meals, and not just in emergencies. 90% of emergency food out there is high sodium/high allergen and low nutrition. But Nutristore has the quality single ingredients that allow me to cook up to my high standards in any situation or emergency. 
Jayme, CO | Instagram | Website
I am a survival athlete who goes all over the world competing in some of the world's hardest events and I am getting ready to row 2,800 miles across the Mid-Pacific in 2023. I have had struggles with an eating disorder for over 22 years so being able to rely on a company that provides healthy, nutritious, and clean food is ideal. All of my events and experience are dedicated to helping others who struggle with eating disorders and helping them find ways to achieve their goals despite the mental or dietary challenges they may face and without Nutristore none of my achievements would have been possible!
We're thrilled to work with all these amazing people! Go give them a follow because they are doing some great things in the food and prepper space. We're excited to continue to grow and develop our ambassador program in order to bring you inside the quality, freeze-dried product here at Nutristore! Already interested in learning more? Check out our story to learn more about us! 
Leave a Comment
You May Also Like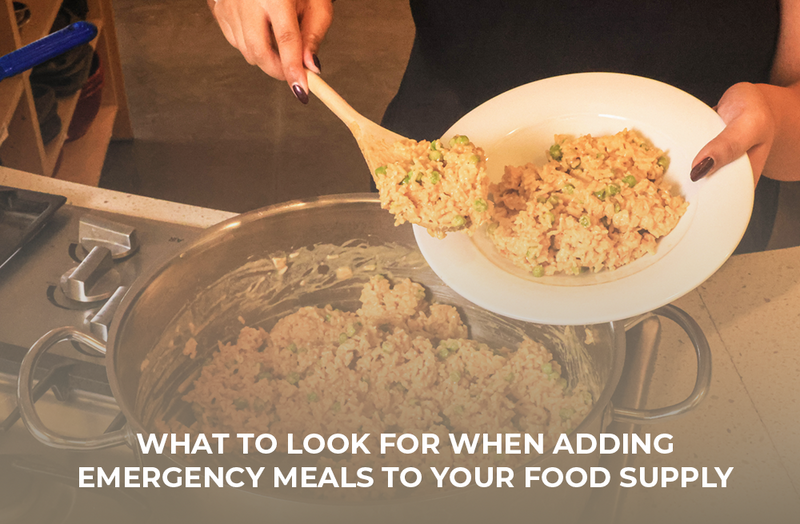 When looking at ordering emergency meals, it's important to look at several key factors of the meal including: shelf life, freeze-dried ingredients, quality, and prep time.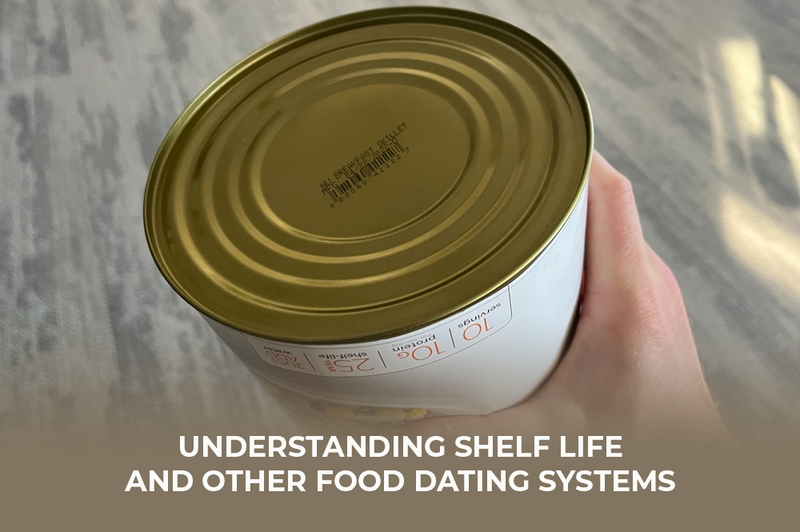 When shopping for emergency food storage, it is crucial to understand how long your food will last. It is essential to understand all the different dating systems your product m...
Shop All