What to Look for When Adding Emergency Meals to Your Food Supply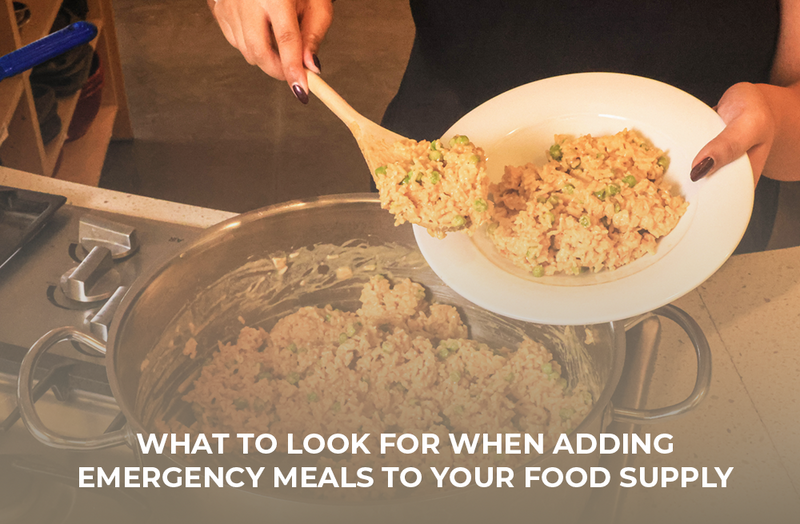 While a large assortment of freeze-dried ingredients are great emergency preparedness supplies, the #1 product that is necessary in any food storage are freeze-dried emergency meals. When any size emergency strikes, it is crucial to have a large supply of quality, easy-to-prepare meals that can quickly provide calories and nutrients. When looking at ordering emergency meals, it's important to look at several key factors of the meal. We will go into detail on 4 of these factors, and what is most vital to look for when comparing and purchasing emergency meals.
1. Packaging and Shelf Life: 
Emergency meals can be packaged in several forms, such as pouches, buckets, or boxes. The most efficient and effective form of emergency food packaging is in #10 cans. #10 cans are made of high-grade, tin-coated steel that's perfect for sealing and storing its contents for up to 25 years. This packaging can hold several large servings, ideal for mid to large-size families and is perfect for long-term storage. #10 cans are also extremely eco-friendly and can be reused for a variety of purposes or recycled. Once opened, Nutristore also provides a resealable lid with each can for added freshness and extended shelf life.
2. Freeze Dried Ingredients: 
Freeze-drying is the most effective way to preserve food. Unlike dehydration or other preservation techniques, freeze-drying is a gentle process that removes moisture without chemicals or harmful heat. Freeze-drying ensures the cleanest, nutrient-rich meals without requiring any preservatives or additives. To ensure the highest-grade emergency meal, make sure your meal is fully freeze-dried. Nutristore does all its own freeze-drying locally in the USA to ensure our customers receive the best freeze-dried meals on the market! 
 3. Quality and Taste: 
Several emergency brands sacrifice ingredient quality and taste for lower price points. Here at Nutristore, we feel that you deserve a delicious premium-quality meal that is good enough to be served up any night of the week. Because we are our own freeze-dried manufacturer, we can keep our price point low while providing the max amount nutrition, protein, and calories per serving with 100% real ingredients. Before building up your emergency meal food storage supply in bulk, we recommend taste testing and trying out each meal individually to see which suits you and your family's tastes best. 
 4. Prep Time: 
Your time is valuable! When real-life emergencies strike, it's important to have easy to make, nutritious food ready as quickly as possible for your family. We know life gets busy, so that is why we designed our meals to be ready in as little as 10 minutes, nearly half the time as any other emergency meal brands. Simply add water, mix, wait, and serve! 
By evaluating all the different factors including shelf life, freeze-dried ingredients, quality, and prep time you can be confident in which Emergency Meals are the best addition to your food storage supply!  
Nutristore offers the widest variety of premium meal options on the market! Try out all our 8 exclusive meals below: 
Breakfasts: Apple Cinnamon Oatmeal, Blueberry Granola, & Breakfast Skillet 
Entrées: Beef Pasta Marinara, Cheesy Chicken and Rice, Creamy Pasta and Beef, Loaded Mashed Potatoes, & Southwestern Style Pork and Rice 
Comments (2)
You made the point, with which I agree, that "before building up your emergency meal food storage supply in bulk, we recommend taste testing and trying out each meal individually to see which suits you and your family's tastes best." The problem is that I see no way to try out any of these meals without purchasing a #10 can.
Would love to be able to buy a two serving sample pack of your products. Don't want to open the cans just to try things.
— Milt Dodge
August 7, 2023
---
Leave a Comment
You May Also Like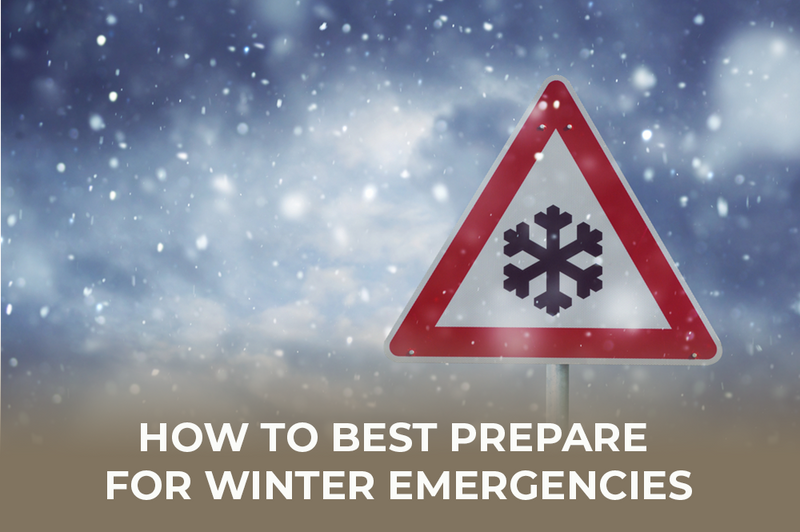 The winter season can cause some of the most dangerous and life-threatening emergencies. It is vital to understand what potential threats are common and could occur.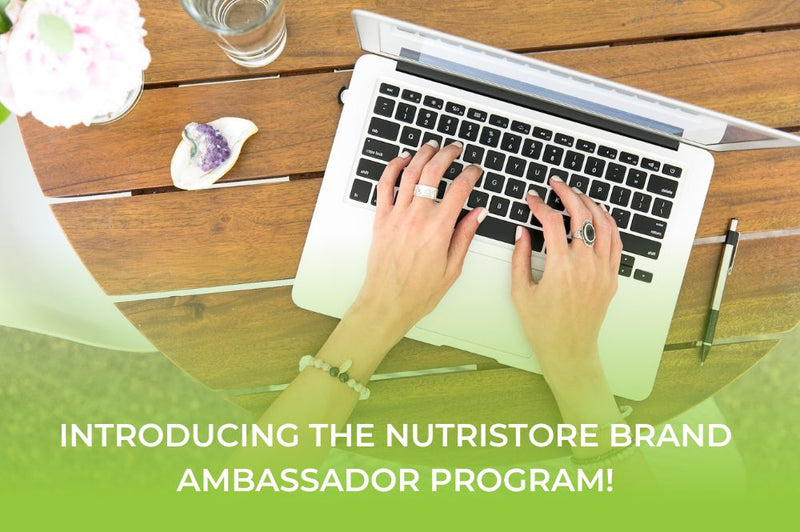 Our all-new Nutristore Ambassadors help develop recipes, blogs and other content featuring all kinds of Nutristore products. They also provide amazing tips and valuable feedback!
Shop All