Rowing from Sea to Sea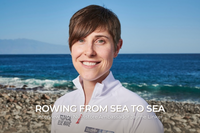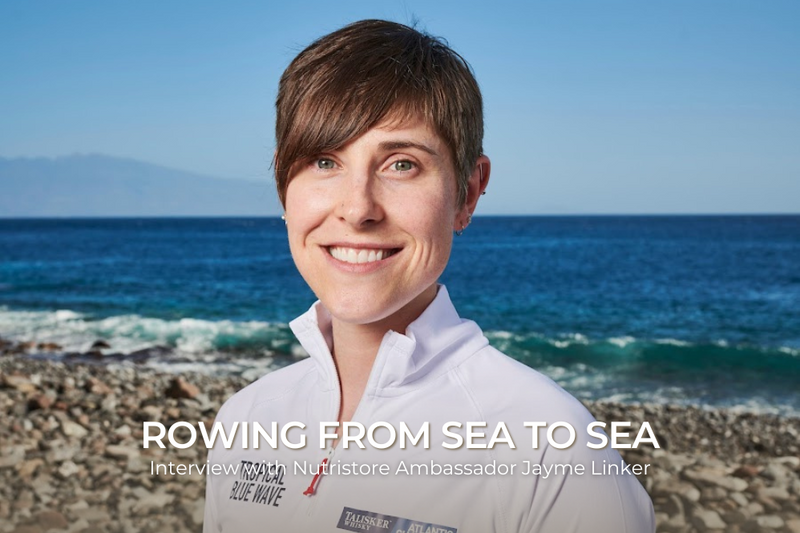 An Interview with Nutristore Ambassador Jayme Linker
TW: Brief discussion about eating disorders 
Endurance athletes are some of the most impressive people on the planet. They train for months or even years to compete in events that test their physical and mental limits. But what is it that drives these athletes to push themselves to the limit? What fuels their goals? Read on to learn more about Jayme, one of our Nutristore Brand Ambassadors and an amazing endurance athlete. 
Hi Jayme! Tell us a little bit about yourself and what you do. 
My name is Jayme Linker, and I'm 34 years old. I currently work as a remote Payroll Manager. I began participating in Endurance events in 2013 and from there I found that I had an infinity for doing extreme things. The thought of being tested to my limits and beyond has always motivated me to participate in these types of events. 
When did you first get into long distance rowing? 
I first got into Obstacle Course Racing which led to Endurance events which then transitioned to Extreme Endurance events. I have participated in events such as 4-hour, 12-hour, 24-hour, 60-hour events, and multi-day events. These endurance events were primarily made of tasks you need to complete as a team or individually with the risk of being dismissed from the event for failure to complete the task or failure to complete the task in prescribed time limit. 
Currently, I am scheduled to row the Atlantic Campaign's Inaugural Pacific Ocean Row. I am rowing with team Aloha Kai. I have already rowed across the Atlantic Ocean in the Talisker Whiskey Atlantic Challenge in 2021! 
That's incredible! What keeps you motivated during these intense events? 
I am rowing for and raising funds for Eating Disorder Awareness.  After suffering with an eating disorder for over 2/3 of my life, I have dedicated using my experience to helping others in hopes they do not suffer like I did, which is why I am working to build a non-profit for long-term residency to help those in need. Eating disorders are one of the deadliest mental disorders that affect over 9% of the world's population yet a very small fraction of funding goes towards eating disorder research and recovery programs. Therefore, raising money to help individuals receive care as well as offering education surrounding eating disorders to the public is vital for those who suffer survival. 
If you or a loved one is suffering from ED, please visit NationalEatingDisorders.org 
You're a huge fan of using Nutristore products in your sport meal preparation, how did you first discover us? 
Due to having a past with an eating disorder and all the health issues that have developed from it, I must be very careful with the type of food I eat which is why for all my events I have to custom make all my own food. To participate in the 2021 Talisker Whiskey Atlantic Challenge where I rowed 3,000 miles across the Atlantic, I had to source, measure, and package all of my own food which is when I discovered Nutristore Food. Nutristore Foods is one of the world's largest, and in my opinion best, freeze-dried food companies. They offer an assortment of meat, fruit, and vegetable products and the best thing about their foods is that they have no preservatives in them; just 100% natural ingredients. This allowed me to custom create my own freeze-dried food meals which were customized per my dietary requirements, personalized with meals I love and wanted to eat, and they were over the top delicious.  
Since I started doing adventure/endurance events, people have started coming out of the woodwork asking me to make them food for their events as everything I use is 100% natural and can be completely customizable to meet everyone's needs. Once I started using Nutristore products and rowed the Atlantic, people demanded these meals regularly. This is a huge honor to be able to test the foods I believe in to ensure they will allow people to perform optimally. There is no greater feeling in the world and Nutristore makes this possible. 
I couldn't have rowed across the Atlantic Ocean if it wasn't for Nutristore and I wouldn't be able to become the 1st US female to have rowed both the Atlantic and Mid-Pacific Ocean in June 2023 if it wasn't for them and their amazing products. I have several other endeavors of large scale coming up after the row and the only way I can make any of this possible is by fueling my body and being able to rely on a company I can trust like Nutristore. 
What does your rowing meal prep look like? 
To row 3,000 miles (about the width of the United States) across the ocean on a Pairs team, each team member needs 65 meals, 52 dry meals, and 13 wet meals (strictly for emergency purposes). For me to create my food to undergo this endeavor much like all my endurance and training events, Nutristore donates the food I will need, and I custom create these meals by gathering all the crew I can to come help measure, package, and seal these meals. 
My most famous and favorite meal would be my chicken, potato, and veggie meal which tastes like a Thanksgiving dinner in a way just with chicken and minus the gravy and stuffing. In my chicken meal it has: 
As you can see, meal creation isn't just about the taste of the food. However, by being able to custom create these meals, I am able to fully control the nutrient breakdown which is going to allow me to perform optimally for whatever the task I am facing. This is the most important aspect of all because if your nutrition isn't on point overtime your body and mind will start to suffer and that is when your risk of injury and death increase so making sure you are not only consuming food you want to eat but also food that your body needs to function ideally is imperative. 
Another amazing aspect of the Nutristore meals I create is that they can be rehydrated with warm or cold water which makes mealtimes easy when I am limited in time and resources. With fresh, all natural ingredients like these, I can simply add water to my food and stay focused on the task at hand therefore when I am able to take a break my food is ready to eat.  
If all of these benefits of customizing my meals with Nutristore wasn't good enough, an even bigger bonus is that because of what I do and my mission to give back in life, people come to me from all over inquiring how I can custom create meals for their dietary needs so they can do what they love, and there is nothing more fulfilling than being able help others achieve their goals. 
Nutristore is a Pay-It-Forward company because it is due to their generosity to help make a product I can rely on and trust to achieve my dreams that I am able to give back to others to help them achieve theirs and together there is no limit. 
We hope you enjoyed learning about Jayme! If you want to keep up with her journey, follow her Instagram down below. Good luck to Jayme for her events later this year!
---
Leave a Comment
You May Also Like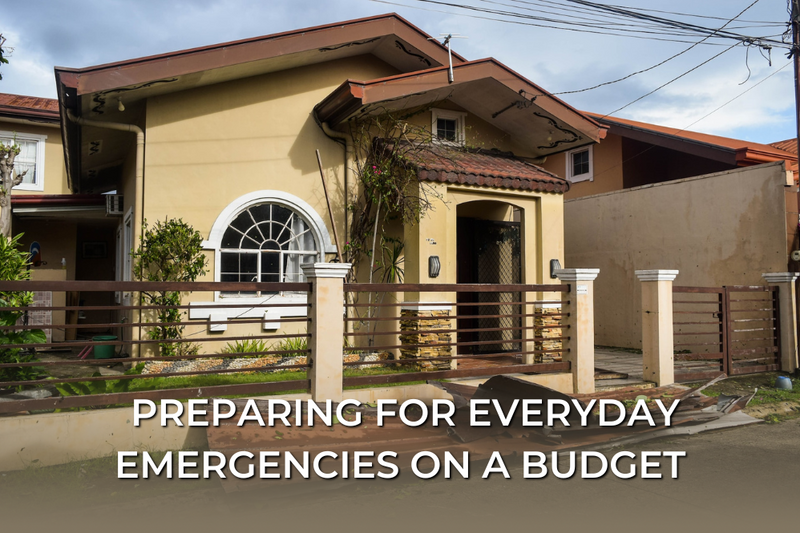 Emergencies can happen at any time, and they can be expensive. But there are ways to be prepared for everyday emergencies on a budget.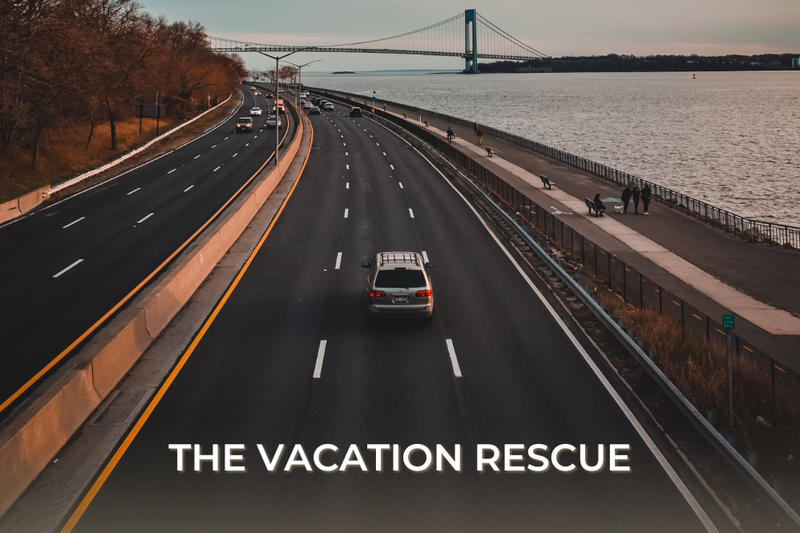 This blog comes from our Nutristore Brand Ambassador, Alberta, and how with the help of our easy to use products, she was able to fuel the fun with freeze-dried meals and snacks!  
Shop All