Easy Freeze-Dried Fruit Smoothie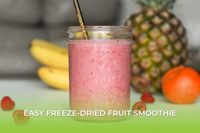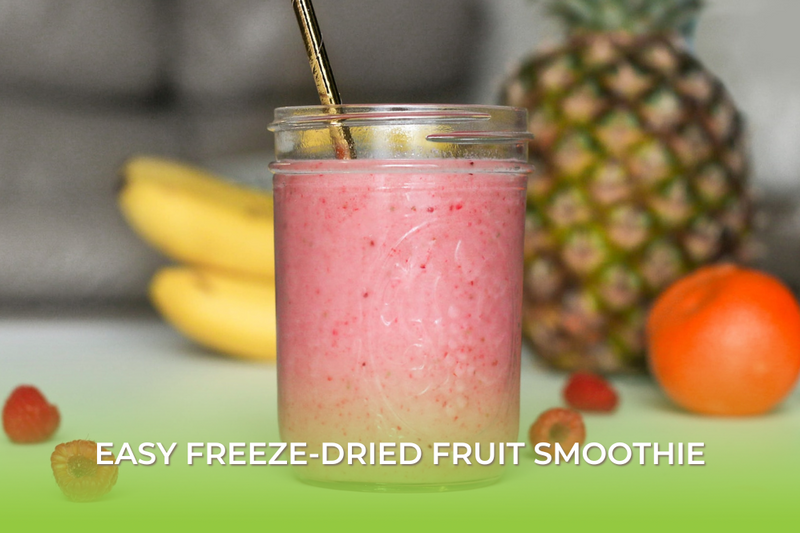 Ingredients

1/2 Cup Water

can substitute fruit juice

1/2 Cup Yogurt
1 Cup Ice

Prep Time: 5 Mins

Cook Time: 2 Mins

Yields
Try this Easy Freeze-dried Fruit Smoothie Recipe for a delicious snack or quick meal. With next to no prep, this easy treat can be customized with whatever flavors you enjoy! Even the kids will love this! Try it with strawberries, blueberries and more!
Preparation
Place the water in the blender.

Then dump in freeze-dried fruit and yogurt.

Place on lid and blend for a few minutes until it is smooth.

Add the ice into the blender ½ cup at a time and blend between each addition until the smoothie is the consistency that you prefer.

Serve immediately and enjoy!
---
---
Comments (1)
I can't eat dairy so what do you suggest instead of yogurt?
---
Leave a Comment
You May Also Like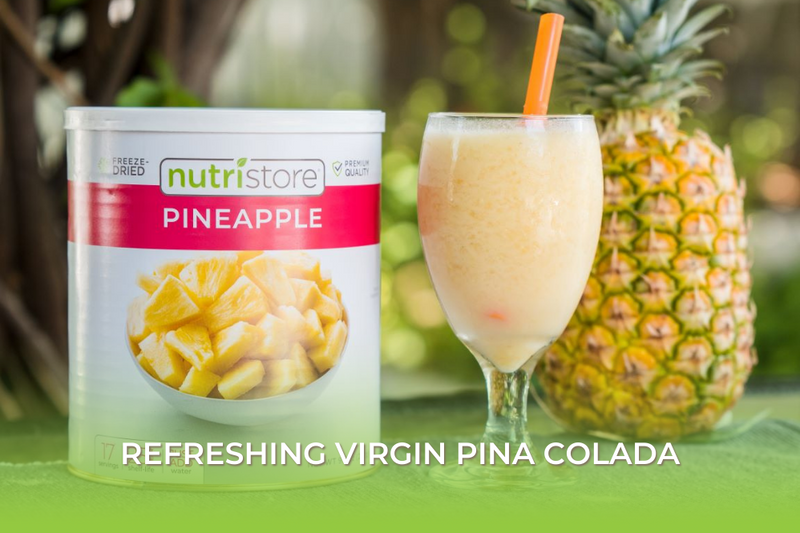 Dreaming of a tropical vacation? Sip on this Refreshing Virgin Pina Colada for a sweet treat by the poolside.
Recipes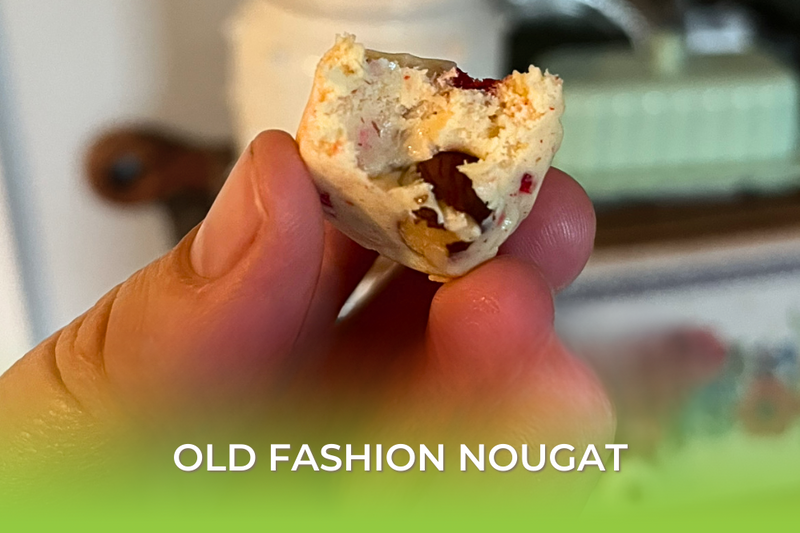 This sweet treat is easy to make with a tiny ingredient list, no cooking required, and a little elbow grease. Customization is endless and is the perfect homemade candy!
Recipes
Shop All