How to Best Prepare for Winter Emergencies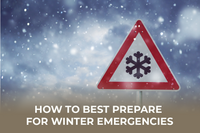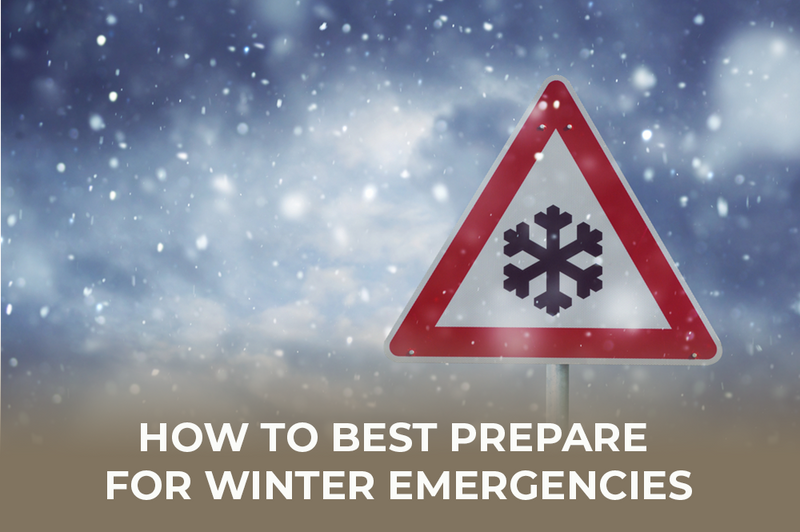 The winter season can cause some of the most dangerous and life-threatening emergencies. It is vital to understand what potential threats are common and could occur. Some of these tips may be specific to your location, and others are useful no matter where you live. 
 Stay Aware of Weather Conditions 
The most obvious threat that can come during the winter months is inclement weather. Depending on where you live, winter storms and blizzards can bring extreme cold, snow, ice, and high winds. Make sure you pay close attention to weather reports, so you have a better idea of how to best prepare for upcoming potential weather hazards. Dangerous winter weather can cause harmful road conditions, so it is important to be stocked with non-perishable food options that can last for extended periods of time if you need to stay home. If you do have to leave home, make sure your car is prepped with an emergency kit! More on that later.  
Illness 
Another threat from the winter months is a natural increase in illnesses. Colds, flus, and respiratory sicknesses spread more easily due to a weakened resistance from cold, dry air. These winter illnesses can last for up to several weeks. To reduce the likelihood of catching an illness, it is important to maintain a healthy diet rich in nutrients and vitamins and to create regular habits such as washing hands frequently and sanitizing high-touch surfaces. Unfortunately, preventative measures don't always work. Stock up on your medicine and food supplies at the beginning of the season to avoid having to make a trip out into the cold while you're feeling under the weather. If you experience symptoms make sure you stay home to prevent the spread. 
Emergency Kit 
CDC.gov recommends creating an emergency kit not only at your home, but also in your car. This emergency kit should include a flashlight, warm clothing, blankets, water, emergency food, and more. Don't know where to get started in emergency food storage? Nutristore's freeze dried meals make for an essential addition in any emergency food supply. Because of their shelf life, quality ingredients, taste, and quick prep time they are a perfect storage option for potential winter emergencies. Another great and easy addition to emergency food storage is variety buckets. Nutristore offers variety buckets for freeze-dried meats, fruits, and vegetables. Perfect for quick meal prep and snacking. For other tips on improving your emergency food supply read our previous blog. 
Be Safe and Prepared 
With an increase in natural disasters and illness that comes during the winter months, it is vital to take all the appropriate precautions for the safety of you and your family. While emergencies can often be completely out of our control, taking steps to be aware and prepare for potential disasters can create peace-of-mind in times of need. We hope you all make the necessary preparations and stay safe through this winter season! 
Read Ready.gov full list of ideas for protecting against winter weather at the attached link.
Leave a Comment
You May Also Like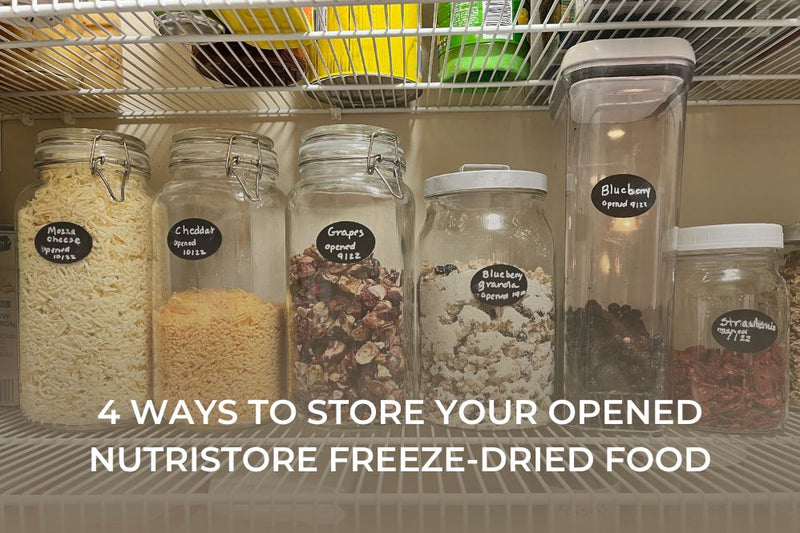 Not sure how to store your open Nutristore product? Learn how to prolong the shelf-life of freeze-dried food after digging into your can for the first time!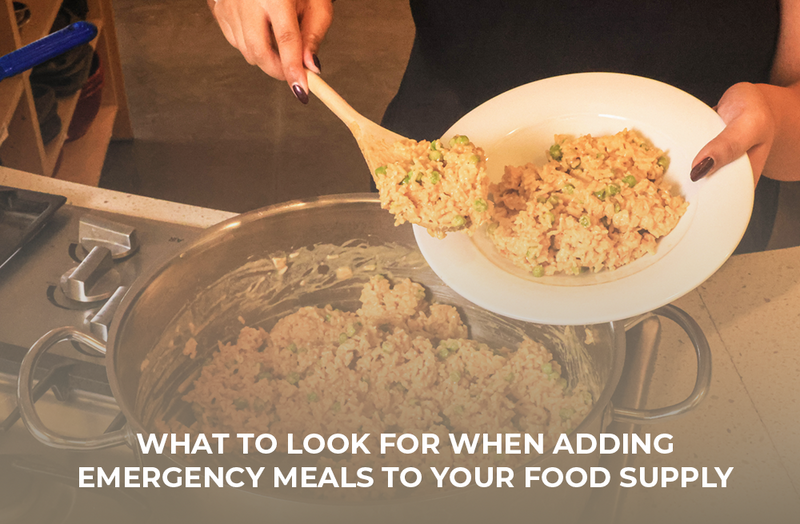 When looking at ordering emergency meals, it's important to look at several key factors of the meal including: shelf life, freeze-dried ingredients, quality, and prep time.
Shop All